Paul Jost:
"Paul nearly single-handedly reclaims the male voice as a valid and critically important jazz instrument." Buster Maxwell, music critic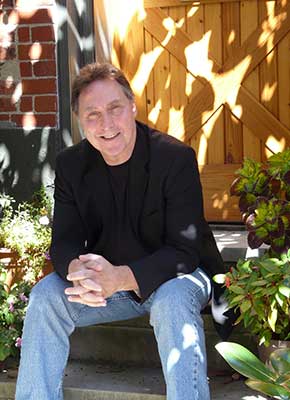 Paul is a rare talent – an eclectic artist with great skill as a vocalist, drummer, composer and arranger. He is a prolific composer, writing over 40 CD's, including the highly acclaimed song "Book Faded Brown", that has been recorded by The Band, Carl Perkins and Rick Danko. His compositions for major music libraries are heard daily in over 750 markets throughout the United States, and, he has composed for Canon Pictures and NBC-TV's Emmy Award-winning series "Special Treat".  His vocals, harmonica and/or drumming can be heard on national jingles as well. Paul is proud to have served as musical director at the Golden Nugget Casino in Atlantic City as well as for Morgana King. The list of artists he has performed or recorded with is extensive including Billy Eckstine, Mark Murphy, George Mesterhazy, Ann Hampton Calloway, Sylvia Simms, Bobby Scott, Sivuca, Dr. John, Bucky Pizzarelli, Teo Macero, Bobby Tucker, Pee Wee Ellis, John Phillips, Mike Abene and many more.
Paul's recent work includes CD's with Antfarm Quartet – Dialogues Pt. 2 and Live @ The Colony Theater, (Dreambox Media); Tim Lekan & Paul Jost – Side by Side (Independent), Marc Adler and Paul Jost – Silver Whispers (Arabesque), Andy Lalasis – Fret Not (Independent).